We are a comprehensive machinery and hardware parts manufacturer in China.

Our key products are sliding bearings, slide bushing, oilless bushing, bronze bushing bearing, sintered bushing bearing, composite bearing, BTU ball transfer bearings, etc.

Our facilities DYB and PVB are located in Jiashan,Zhejiang. It is near Shanghai port and Ningbo port. We can deliver the goods to these port with low cost and short time.


Besides, we have establish a exporting sales branch in Changsha. It has rich-experience sales team, document and shipping department in this branch.Professional and fast service is providing to customers.

We sincerely welcome you to cooperate with us so as to create a prosperous cooperation for our mutual benefit.
Our company is a professional manufactuer on various kind of bearings in China for over 15 years.With updated machinery and skilled staffs we have supplied stable high quality products to customers all over the world.
Our experianced engineers and exporting team will answer your inquiry or email at the first time,and providing professional service from factory visiting,ordering to deliver goods and after-sales service.
In the same time, we also can provide professional on-site sourcing solutions when customers asking.This is saving their time and cost.
We are making all kinds of slide bearings including DU PTFE composit bushing, DX POM composite bushing,bimetal bushing,wrapped bronze bushing, cast sliding bushings and wear plate bearing pad, sintered bronze bushing and sintering parts, ball transfer bearings, etc.
The shapes of bearings can be in sleeve, flanged, spherical, plate, washer, pad, ring, square etc.
Base materials in carbon steel, harden steel, iron, stainless steel, bronze, brass, copper, bronze-steel alloy.Lubricant materials in PTFE, teflon, POM, nylon, plastic, oil, graphite, grease, MoS2, etc.
Wrapped slide bearing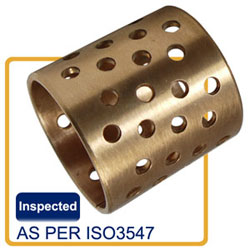 PTFE/POM oilless bushing,composite bushing, wrapped bronze bushing,bimetal bushing,etc. Material in Steel/stainless steel/bronze+PTFE/POM, bronze CuSn8P, CuSn6.5P, CuSn6Zn6Pb3, Cu90Sn10
Casting bronze bearings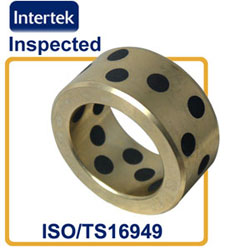 Cast bronze bushing,flanged bronze bushing,solid bronze bushing with oil grooves and wear plate bearing pad. Materials in CuZn24Al6, CuAl10Fe5Ni5, CuAl11Ni6Fe5, CuSn6Zn6Pb3, CuPb10Sn10, CuPb24Sn4, CuPb30, AlSn20Cu
Oil sintered bushing & parts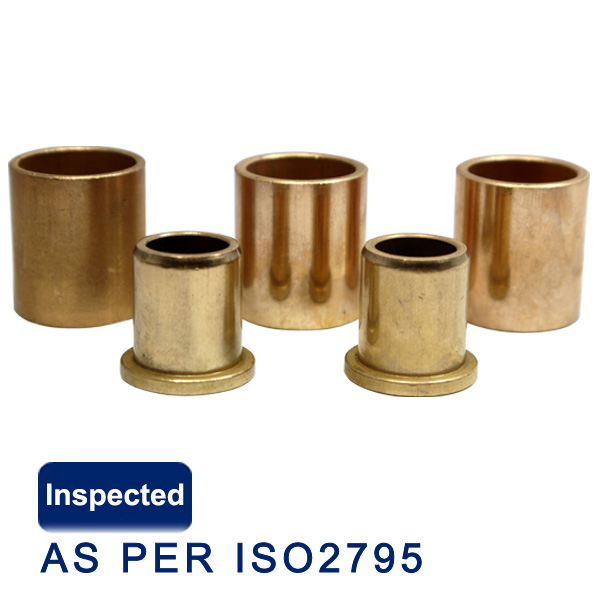 Sintered bronze bushing,sphere iron bushing,square bushing and sinterd parts like gear, wrench. Material can be in bronze, Cu-Fe alloy, iron, stainless steel. Lubricants in oil, graphite etc.
Typical applications
Like in construction,tooling machines,hydraulic system,mining machines,etc
Production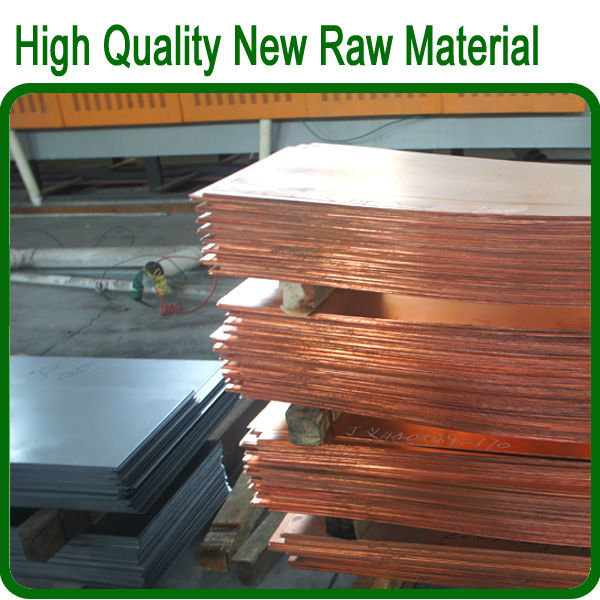 We are using qualified raw materils,every in coming material will be inspected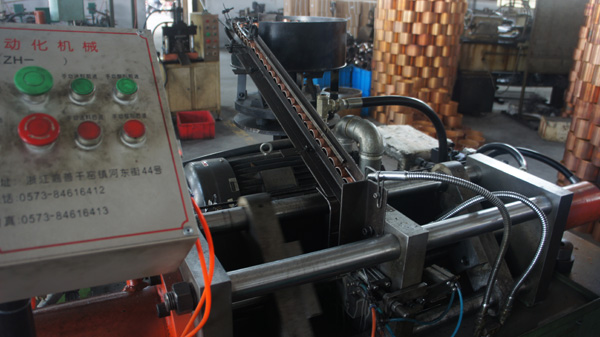 With advanced machines and equipments to make sure finished products in good quality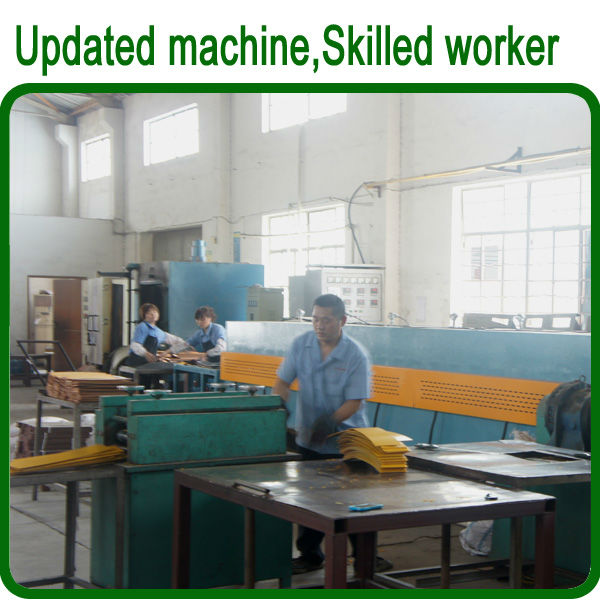 Our workers are with rich experence, also we will provide regular trainings
During production and before packing there are strictly inspections.
Third party inspection reports like SGS,TUV, Intertek is available in paying service.
Packings
Standard export packing including:
1) Anti-rust plastic films
2) Plastic bags
3) Cartons
4) Pallets or plywood case for sea shipping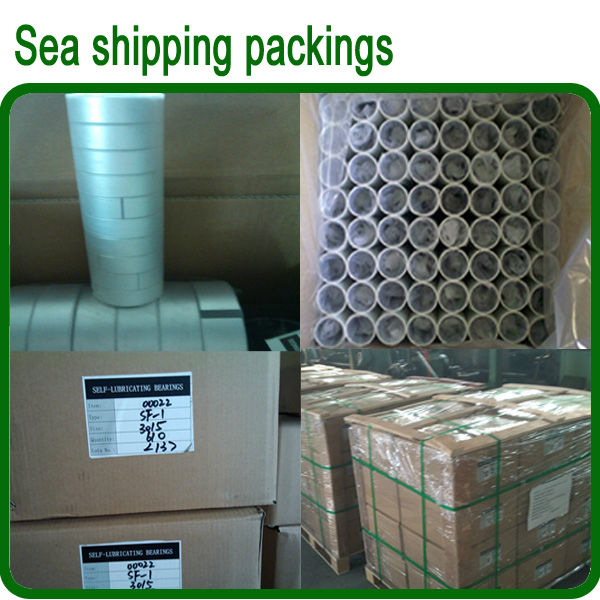 MOQ & Delivery way
Different shipping way is available

MOQ is related to different models and specifications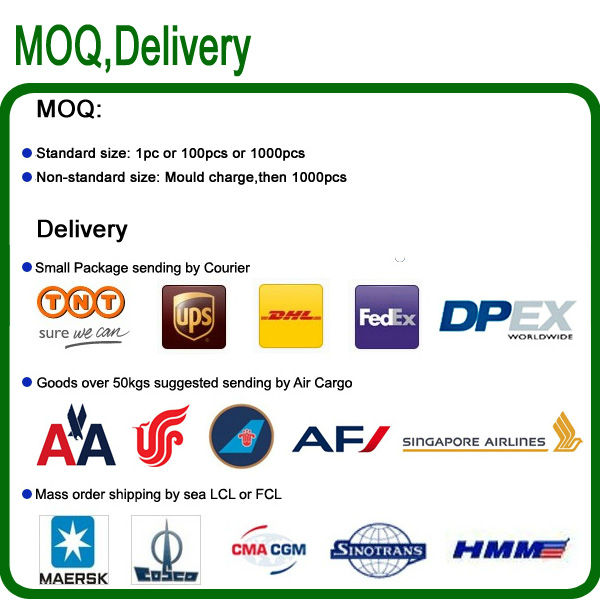 Payment
Normally the payment is in T/T or LC
For small value and samples orders we also accept WesternUnion
or Credit Cards paying online to save cost
After-sales service
We provide high efficiency service during customs clearance and after shipping
If you have other requirements on document please inform us before making order
If you have any other question please contact us for prompt response.